[Translation]
The Narration of Photography
A review on Beichen Zhang's 11,565 Kilometers Project"
Picture/Beichen Zhang     Aurthor/Chenbo Zhang
Photography is a source of narration.
Photography (11565 Kilometer) is Beichen Zhang's photography project, which studies and constructs poetic visual language and ideas through the study of archaeology, anthropology, history, art and other disciplines.
The 11565 Kilometer project is the physical distance from Shandong Province (China) to the Archaeology and Anthropology Museum of the University of Pennsylvania (USA). In photography, a unique visual experience is constructed through a hidden and poetic method of personal narrative.
Beichen is a young photographer with image emotion and exploratory spirit. he graduated from Shandong Institute of Art majoring in photography and later studied at Maryland Institute College of Arts with a master's degree in photography and electronic media art. In his film works, he extensively explores a variety of media, and constructs the narrative relationship between time and space. As Benjamin said, "even the most perfect reproduction of a work of art is missing one element: its existence in time and space, its unique existence in that place. He called this cultural scene 'its existence in time and space'".
Beichen's photographic works combine the image language with the local context, the combination of region and space, and the understanding from the process of his creation.
Read a kind of thinking about the origin of photography. Beichen starts from questioning the cultural relics of his hometown to the description of image construction, and then uses photography to plan fictional and realistic image narrative logic, and then uses images, devices, audio and other images to reproduce metaphorical image expressions.
The "11565 Kilometer" is a meaningful reflection on the origin of the image.
[Original Text]
摄影叙事中的溯源
——读张北辰摄影作品《11,565公里》
图/张北辰 文/张博晨
摄影,是一种叙事中的源。
摄影作品(11,565公里》是张北辰的摄影的作项目,通过对考古学、人类学、历史、艺术和其他学科的研究,该项目研究并构建了具有诗意的视觉语言及思想。(11,565公里)项目是从山东省(中国)到宾タ法尼亚大学考古与人类学博物馆(美国)的路径的物理距离,在摄影的作中通过个人叙事的一种隐和诗意方法建构了独特的视觉体验。
北辰是具有图像情感和探素精神的摄影青年新锐,他毕业于山东艺术学院摄影专业,后就读于美国马里兰艺术学院,获得提影与电子媒介艺术硕士学位。在他的影作品中广泛的对摄影多种媒介进行探索,构建了时间与空间的叙事关系。正如本杰明认为"即使一件艺术品的最完美复制也決少一个要素:其在时间和空间中的存在,在该地点的独特存在,他将这种得的文化司景称为'它在时间和空间中的存在'"。
北辰的摄影作品将图像语言与本土语境相合,将地域与空间相结合,从他创作的过程中解读到一种摄影溯源的思考。北辰从对家乡出士文物的提问到图像建构描绘,然后利用摄影策划虚构和现实中的图像叙事逻辑,再用图像、装置、音频等重现出隐喻意味的图像表达。
《11,565公里》更是有意味的图像溯源思考。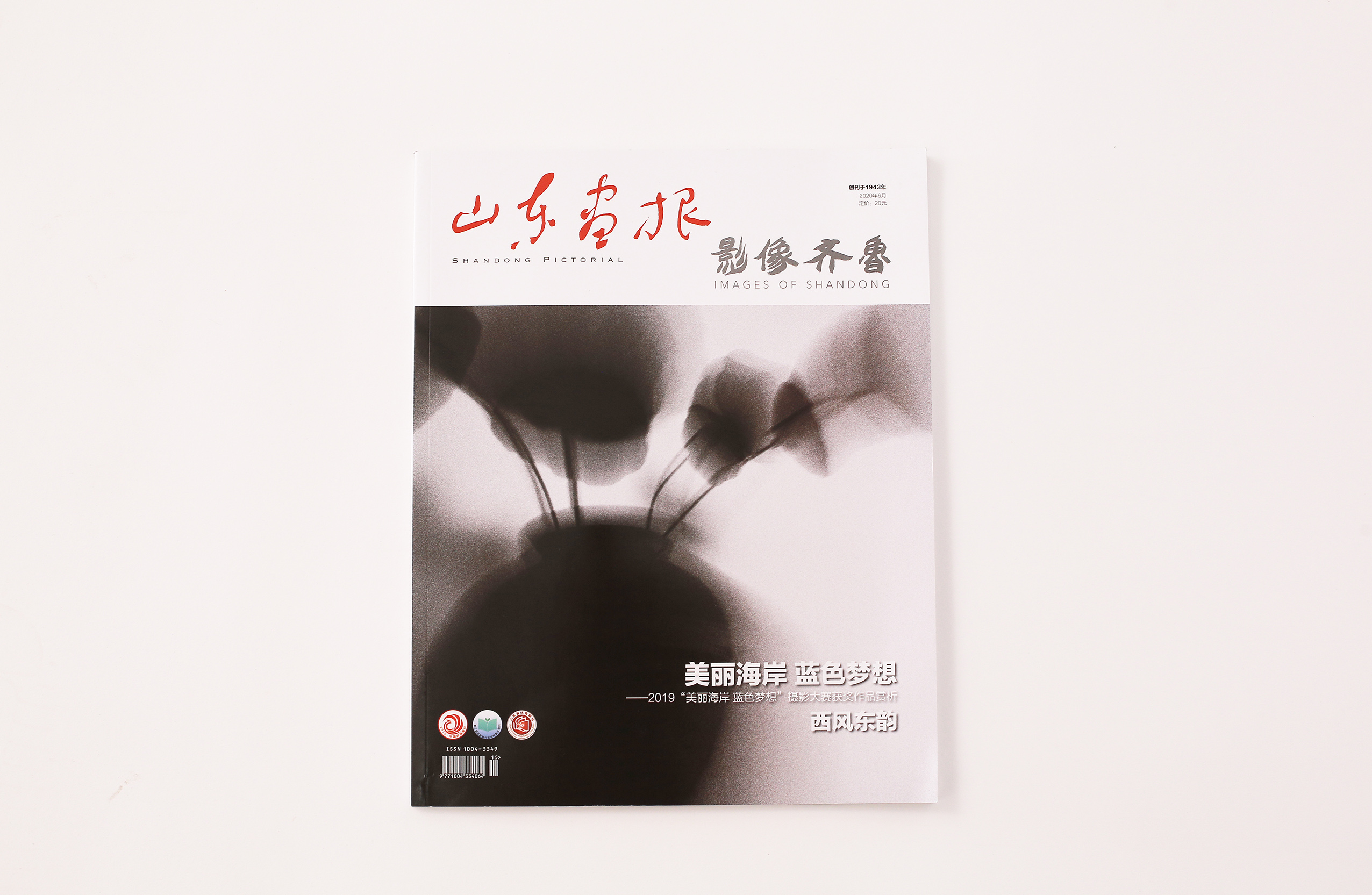 Magazine Cover (Shandong Pictorial)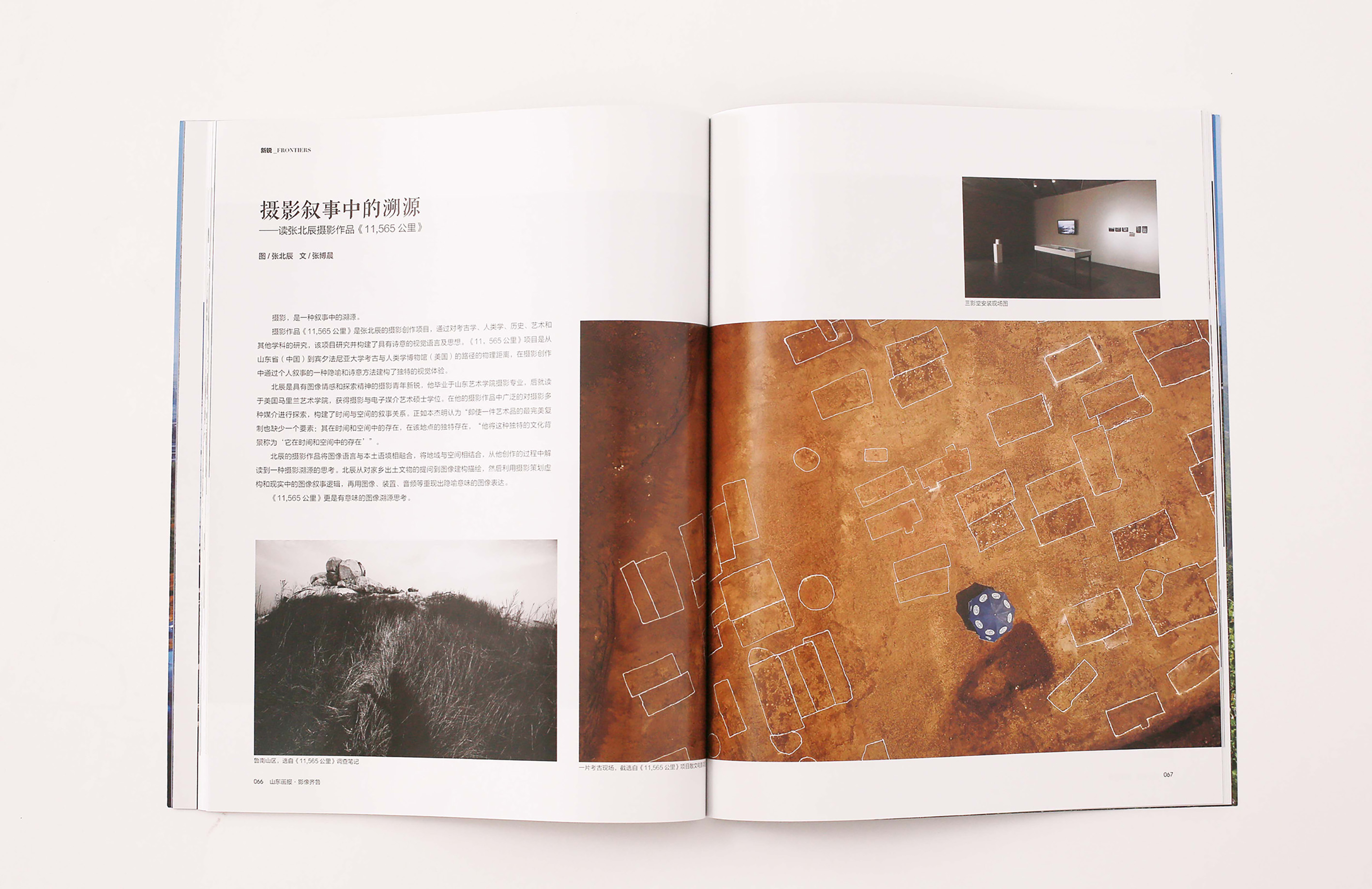 A review on Beichen Zhang's 11,565 Kilometers Project, Shandong Pictorial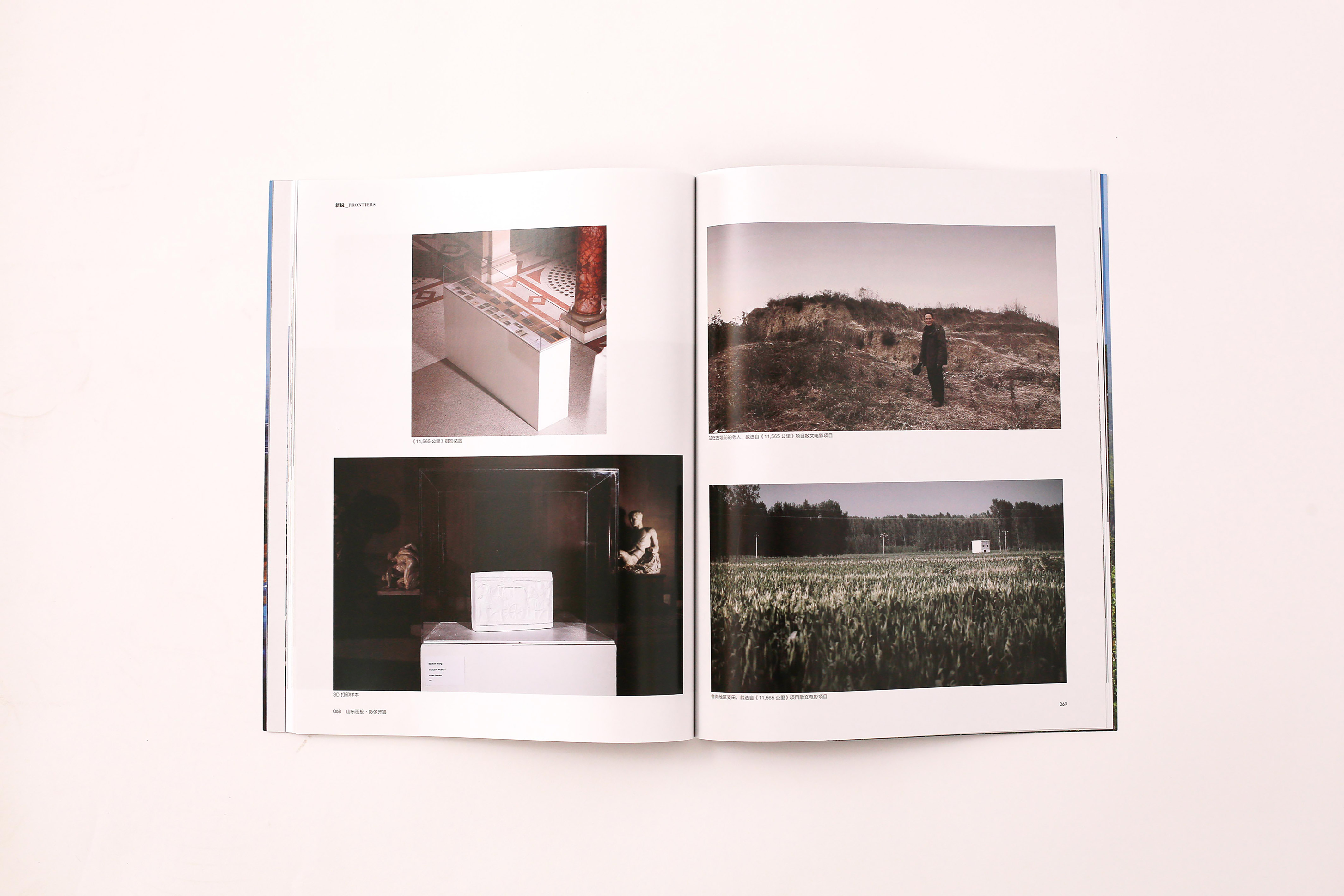 A review on Beichen Zhang's 11,565 Kilometers Project, Shandong Pictorial